ACCESS OUR SERVICES
Where you Belong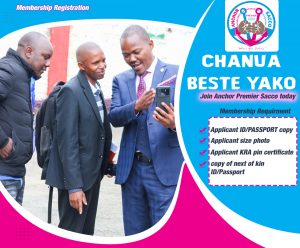 Become a Member
Any Kenyan citizen is eligible to join Anchor Premier Sacco regardless of his or her area of residence.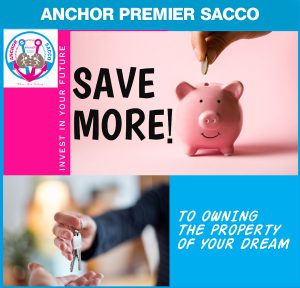 Diaspora Services
We promote investment opportunities and savings among Kenyans residing in foreign countries, such as and not limited to USA, UAE, Australia, Germany, Sweden, and UK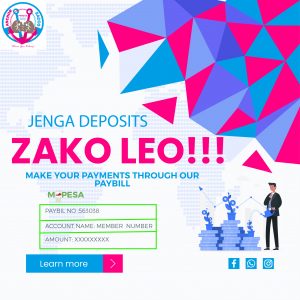 Payment: M-pesa Pay-bill
Deposit your savings using our Pay-bill number 563038. Where the account number is your I.D number/Member number. Payment of loans is also made using the same pay bill number or through the bank.
Our Loan Products
We're Provide Best Facility For
Personal Growth.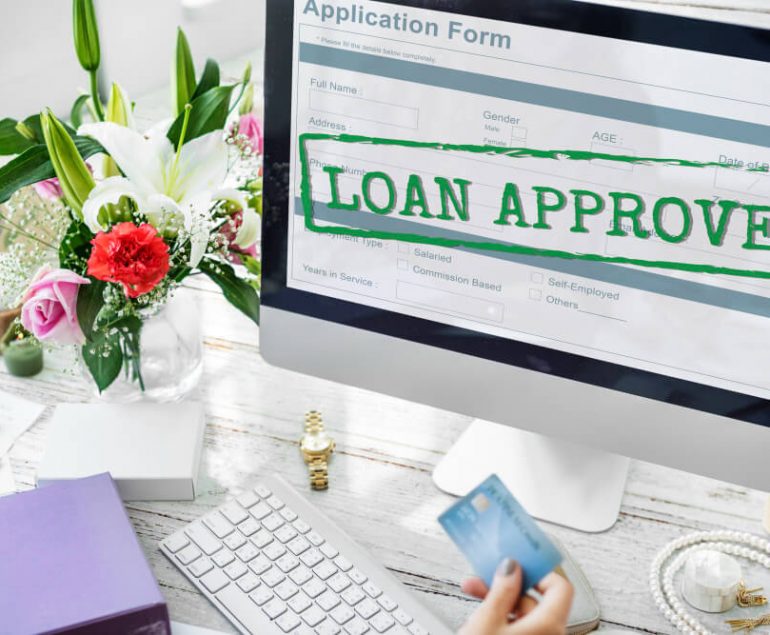 Anchor Premier SACCO provides the financial boost you need to turn your vision into a thriving reality.
Requirements To Become a Member
Applicant's ID /Passport copy
Applicants Size photo
Applicants' KRA/PIN certificate
Copy of next of Kin ID/Passport/Birth Certificate in case of a minor.
Next of Kin's passport-size photo
2000 Registration fee
Kshs 10,000 share capital (we accept partial payments)
Joining Anchor Premier SACCO opens up a world of possibilities for individuals and communities. The advantages it offers, including financial inclusion, competitive interest rates, tailored products, and financial education, empower members to take control of their financial future.
8
Years of advisory experience

Get to Know About
Step into the world of Anchor Premier
SACCO.
Customers Testimonials
What client say about us.
I am happy to be opening this house, courtesy of Anchor Premier Sacco, You've supported me through a tough time when I needed words of encouragement. You cannot imagine how much your support has meant to me. Thank you so much
Anchor Premier wamenisaidia nika nunua ploti, nikaanzisha biashara. Nasema shukrani kwa Anchor kwa kusimama na mimi
I had a good experience with Anchor Premier Sacco Loan Services. Not only did I get my loan but they also advised me that they could help me get my credit back No other financial institute.
Latest News
Our Latest Insights.
Homepage 5